Their names are Apollo and Adonis. Petrified in fear, except for their uncontrolled trembling, the two pups tightly huddle in the noisy, strange-smelling, terrifying, high kill Texas shelter.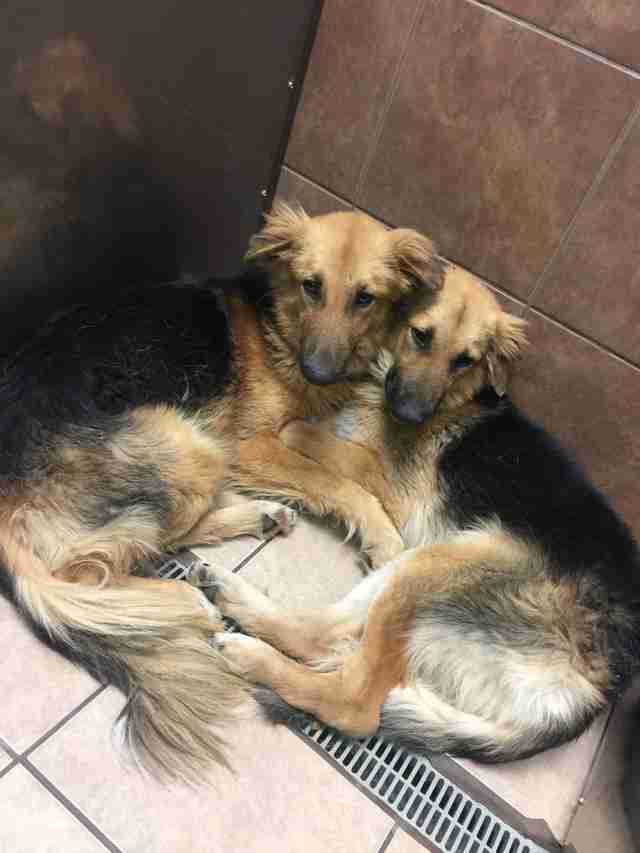 They're in the poverty-ridden Deep South, where they, and most of the other dogs in the area are infested with heartworms–the most likely reason for having being dumped.
But unknown to them, and unlike most of their inmates, these best buds have a guardian angel.
Her name is Cindy Droogmans, founder of A-Team Elite Rescue Dogs, a rescue group based in Long Island, New York who pull pooches from high kill Texas shelters.
She took one look at the bonded boys and knew she had to do something to help them.
Story continues on the next page.