Adorable, little four-year-old black mongrel rescue adopted by South Korea's new President.
Making good on an election promise, South Korea's new president Moon Jae-in has adopted a dog from an animal sanctuary that was rescued from a South Korea meat farm.
The cute, little, four-year-old black mongrel, named Tory, was adopted from CARE (Coexistence of Animal Rights on Earth) animal rights organization.
It is the first time a shelter pup has become a "First Dog."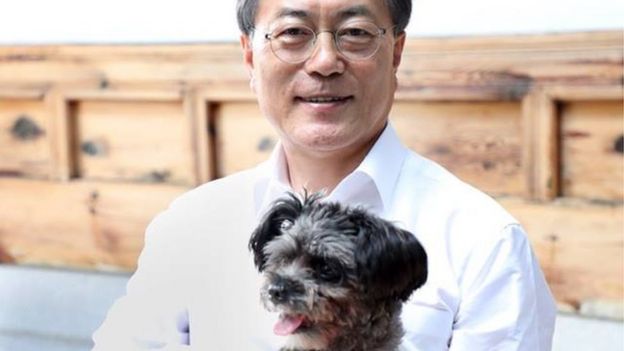 Tory's new position was announced on Cheong Wa Dae Facebook page (translated "The Blue House"–the president's official residence in Seoul).
He'll be joining two siblings–a dog called "Maru" and a former shelter cat named "Jjing-jjing"
Story continued on the next page.