Focus of the brutal shooting of her Therapy Dog, Marinna Rollins is found dead.
It's a tragedy all the way 'round. A young woman who has been apparently seriously ill, was given a medical discharge from the military. She had a therapy dog which she recently executed with the help of her boyfriend, who also has to be seriously ill, and now, it looks like she has taken her own life. It must be horrifying to live in a dark world, destroying everything around you in an attempt to be free. How do I know this? I don't. It's just a feeling I have reading over and researching the information currently available. And my heart goes out to that poor pup, caught up in the middle of human insanity, as so many of them are.
Marinna Rollins, a young North Carolina Army veteran, charged last month with animal cruelty in the death of her therapy dog Cam was found dead Sunday in her Fayetteville apartment.
Her body was discovered after friends unsuccessfully tried to contact her and called the police. No details have been provided, but suicide is suspected.
"There was evidence that our detectives were able to locate that suggested this was a suicide," Fayetteville police Lt. Todd Joyce told The Portland Press Herald in Maine.
Last month, Rollins, 23, and her active-duty boyfriend, Jarren Heng, 26, were charged with animal cruelty and conspiracy. Rollins and her boyfriend had posted a videotape of themselves to Facebook that shows Rollins tying her frightened therapy dog Cam to a tree and shooting him in the head multiple times with a rifle while laughing. Cam is heard groaning as he falls to the ground after the first shot, but is still moving several shots later.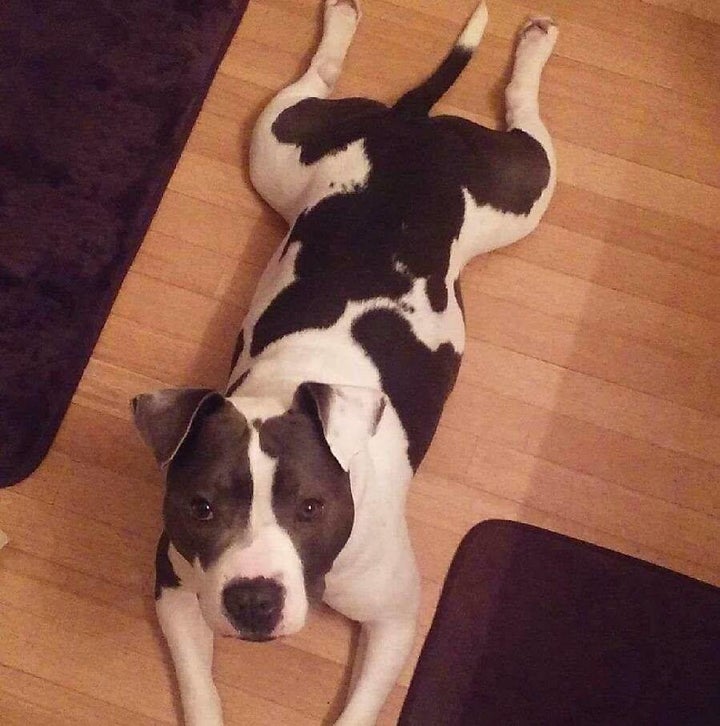 You can read the original story here.
More facts on the case and background information on both Rollins, her ex-husband, her dog Cam (AKA Huey), and her BF Heng can be found in the video on the next page.